From Regional Star to National Player
Building a new brand for Jackson Kelly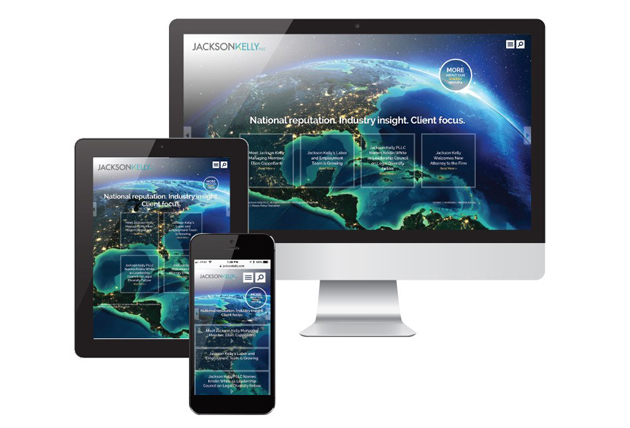 Seeking to harness its expanding national reputation as a premier regional law firm known for deep industry experience and superior client service, Jackson Kelly looked to Herrmann to help create a new brand image that would highlight its progressive stance and wealth of talent.
Beginning with a Discovery component, we began to shape the new brand in a manner that highlighted the firm's expertise, breadth and commitment. Knowing that the scope of the rebranding project would encompass a new logo, website, ads, collateral materials and communications templates, the Herrmann team went to work to reflect the firm's desire to project a sophisticated, modern look across various internal and external platforms.

The firm's crisp new logo reflects its legacy of history and stability through the use of gray in JACKSON, while its bright future and progressive spirit is confidently projected in the bright teal and green used for KELLY. The distinctive font, with its symmetry and stylized K, has the contemporary look and feel the firm desired.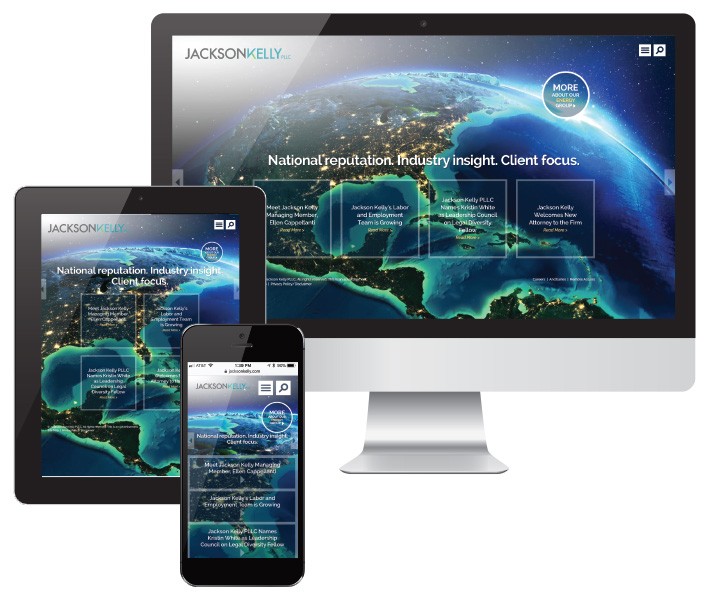 For the firm's new website, which launched in March 2018, we incorporated bold, engaging photography not only on the homepage, but also on many of the interior pages. The personality of Jackson Kelly's lawyers now comes out in new bio photos with environmental backgrounds. A focus on delivering robust content is accomplished by offering in-depth industry and practice insight and reader engagement is encouraged through numerous attorney-authored blogs and timely articles. Best practices in website design and technology were incorporated throughout the responsive site, including HerrmannEasyEdit, our world-class content management system, and our Print Proposal Tool that offers both PDF and Word output options.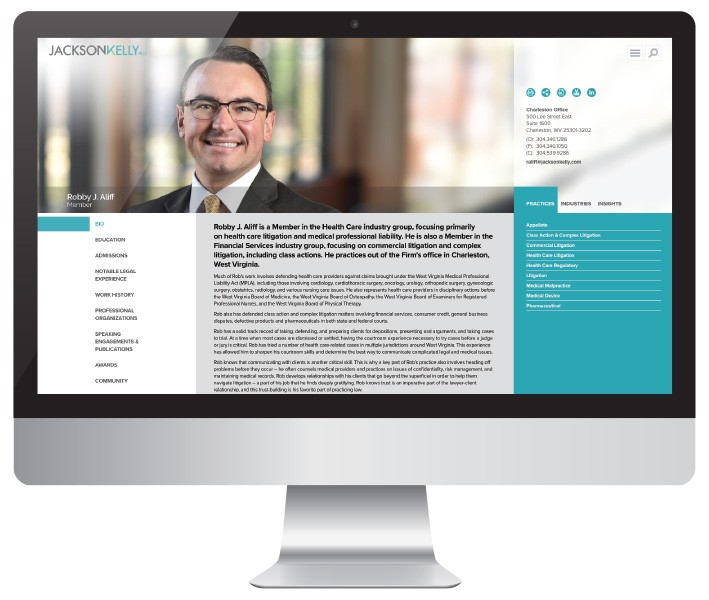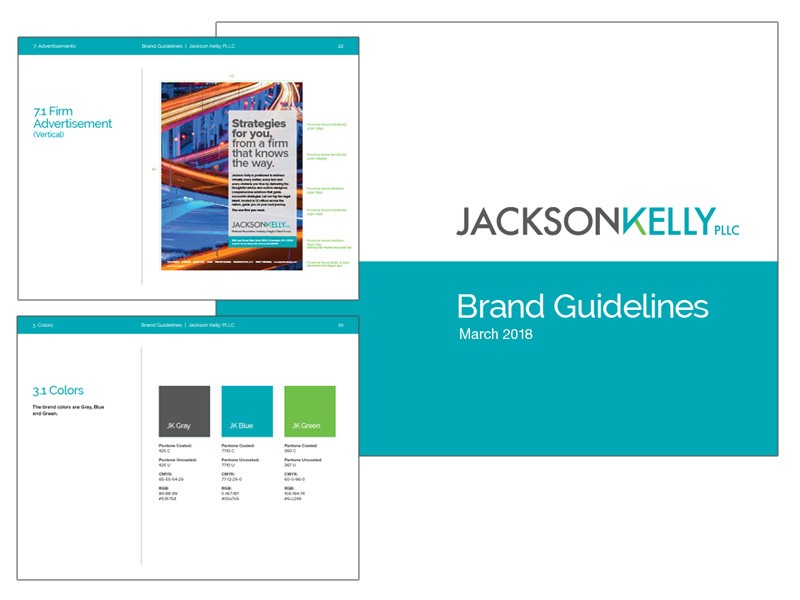 Concurrent with creating a new website, we developed several elements that extended the firm's brand. These projects included a comprehensive Brand Standards Guide to ensure a consistent, cohesive look across various media; firm image and practice ads used in both print and digital publications; practice group flyers; and an e-communications template for announcing new attorneys and firm developments. Herrmann continues to work with Jackson Kelly to update existing materials and create additional elements to carry the new brand into the future.
If you would like to view more of Herrmann's work for Jackson Kelly's rebranding initiative, click here.