Keeping Up With the Millennials
How is your firm preparing for the next generation of rainmakers?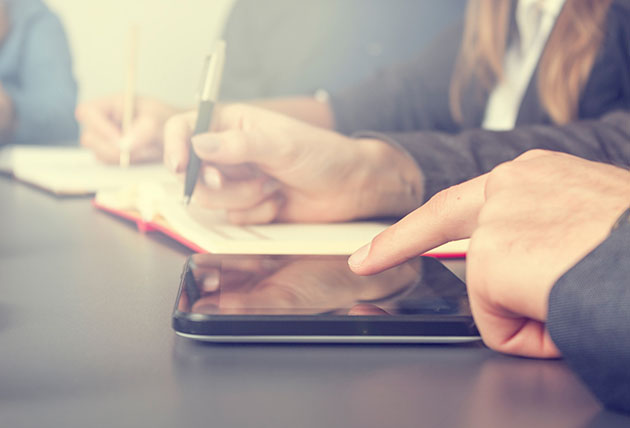 A solstice of sorts is on the horizon. In 2020, millennials will become the majority in the workplace. With that inevitable shift on the way, what should partners – the majority of whom hail from the baby boomer generation – be doing today to make their firms more competitive, more productive and more in sync with those who will be soon be carrying the torch?
For starters, many firms need look no further than the influx of Summer Associates – a tradition once simply viewed as an exercise in prospecting where candidates were evaluated on how they adapted to the status quo of the firm and its expectations. The smart money today is on firms that are learning as much from Summers as they are delivering a learning experience.
What are some of the things the old guard can learn from this soon-to-be-majority? According to Nixon Peabody CEO Andrew I. Glincher in a recent interview with The Washington Post, it's about the ability to adapt. Several years ago, law firm partners held on to the expectation that millennials were "going to have to be like us." Now, he says, partners have learned that isn't going to happen. To continue to attract and retain top talent, firms must "be open to new ideas and keenly aware of what motivates millennials."
Glincher and his firm aren't just making casual observations. When Nixon Peabody began planning its move to new digs, the firm invited attorneys and professionals from all ranks to weigh in on how it would look and feel. Recognizing the new space had to appeal to millennials and be a place they "want to come to, and want to stay," the firm traded marble, corner offices, big desks and other traditional formalities for bright, airy, open floor plans where all offices are the same size and the coveted corners are conference rooms. The focus, according to the firm's equally refreshing website, is on "collaborative and sustainable design."
Collaboration and sustainability are no strangers in the lexicon of millennials. In fact, as most Summers will tell you, they're much more likely to share ideas and space, appreciate a workplace that facilitates interaction with colleagues from all ranks, and value eco-friendly environments and practices. They're also much more willing to share tips on how to use technology and social media to get insight and answers on vexing problems and troll the digital waters looking for information and trends that are likely to hook new business and new clients. A firm culture that embraces this new style of doing business is not only a plus for job seekers; it is often a must to retain talent.
Unlike previous generations of lawyers, new associates are much more vocal in expressing what they want, and much more willing to jump ship to find it elsewhere. High on the list of "must haves" is a work-life balance that encompasses parental leave, flextime schedules, job-sharing and the ability to work virtually. In fact, Ernst & Young's Global Generations Research of 10,000 workers in eight countries found that millennials ranked flexibility in where—and when—they work at the top of their wish list.
In the legal world, as Bowditch & Dewey Senior Partner Lauren Stiller Rikleen observed in her ABA article, "How the 'Millennial Generation' Works," interviewers are hearing candidates ask questions about work-life, firm culture and hourly expectations with greater frequency. Rikleen says that interviewers "are recognizing that for law firms to compete in today's talent pool, the answers are essential." She advises, "law firms must recognize that these are not the questions of people who are reluctant to work hard. In fact, the 'Millennial Generation' entering today's workforce in ever-increasing numbers arrives accomplished and with high expectations."
This demand for flexibility obviously runs counter to the traditional "face time" model where out-of-sight meant out-of-mind, and in the legal world, stepping out-of-line on the partnership track. The degree to which old-guard firm management is struggling with the demand for work-life balance has even made it into the storylines of pop culture: A recent episode of The Good Wife portrayed a managing partner's disdain when a promising young associate eschewed the opportunity to fast track her career if it meant sacrificing her limited personal time. In the past, the rigid demands of practicing law often meant stepping aside when family or personal needs arose. Now, many firms are stepping up efforts to woo experienced attorneys back to their ranks with flexible schedules, specialized training, and by partnering with organizations like OnRamp Fellowship, a program that facilitates the re-entry process for women wishing to return to the profession. These same firms are acutely aware that accommodations must be made to avoid future "brain drain" and, as a result, are making the changes needed to attract and retain the generation of associates poised to lead in years to come.
Armed with the latest tools, associates view themselves as efficient, productive and innovative. Wired and mobile, they feel they can be as productive away from the office as they are at their desks. While that's a concept that is likely hard to grasp for some seasoned rainmakers who were brought up on the notion that the partnership path demanded long days in cramped quarters, those baby boomers and Gen Xers mentoring new associates recognize it's the wave of the future and are adapting (albeit with some trepidation) to this new paradigm.
With the dawn of the millennial takeover just a few years down the road, it's time to take advantage of the wisdom your L1s and L2s may impart, and seek the perspective of new associates. Find out what they're thinking as far as the what's next on the legal horizon. Pick their brains on how to streamline office procedures, ways to adapt technology to the discovery process, or what would make the firm's culture more enticing. Ask what motivates them, how they would handle a particular client or case, or what they'd do to drive new business to the firm. Chances are good their observations are not only worth considering, but essential to attracting and retaining talent. While hanging their backpack in the corner office may not be their idea of snagging the brass ring any more, their day in the sun is right around the corner.