Online & On Target
Why today's law firms should embrace a robust digital marketing strategy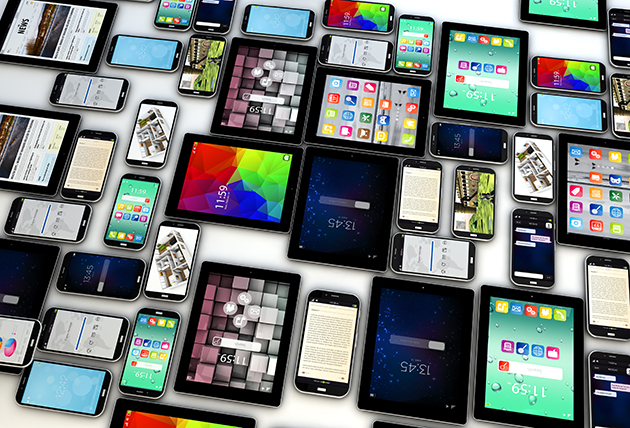 Maybe your firm's been on the fence about making the leap into digital advertising. Or perhaps you're debating the pros and cons of committing a larger percentage of your budget on ads delivered to laptops, desktops, tablets or smartphones. If either describes your dilemma, here's a projection that may propel you to take action:
According to eMarketer, advertisers are expected to spend more than $154 million on digital platforms around the world. That's about 27% of the total advertising dollars projected to be spent in 2015.
Having a digital strategy to maximize the reach of your brand is now a must-have for virtually every industry – and the legal sector is no exception. But with so many choices – ranging from traditional media websites and topic-specific blogs to popular social media platforms, apps and email blasts – getting your arms around the best vehicles to carry your brand message is important before taking the plunge.
Creating a great digital strategy should be an extension of what you're saying about your firm's brand offline. Your goal should be to deliver a common brand experience for your customers and prospects – whether they see it on the Web, in print, on TV, in their inboxes, or hear it directly from your attorneys. Reinforcing your message, regardless of what medium you choose, is key to success.
You'll want to pay particular attention to optimizing the production of content – whether it's announcing a new practice, providing insight on a new industry trend or dissecting the implications of a recent court decision – and distributing that content to the right audiences in the most effective, efficient manner possible. Law firms looking to creatively package content for online viewing have more choices than ever – from video, animation and infographics to e-alerts, blogs and e-books. There's also no shortage of ways to push that content out. Whether you want to cast a wide net in a particular region or zero-in on specific decision-makers, there are a host of unique placement opportunities, including page takeovers and wallpapers, retargeting tactics, geo-fencing and contextual placements.
Here are some tips to guide you during your digital journey:
Drink in all the data your campaign can track. Today's technology offers a host of analytic options – many of which are free – that can tell you exactly how well your firm's campaign is doing. In addition to the results most digital publishers will provide, creating unique landing pages on your own site allows you to track visitors, what device they're using, the pages they subsequently visit and how long they've stayed. For CMOs and partners demanding data to justify the firm's digital investment, these tools are fast, efficient and sophisticated.
Be flexible and open to new ideas and tactics. This isn't the place where last year's plans can be simply updated and implemented. In fact, the campaign you started last week can likely be tweaked to help boost your ROI. Be prepared to make adjustments to shift your dollars to the areas that are performing best as well as to new, untested waters. The beauty of digital, unlike many other media platforms, is that making changes is a relatively quick and easy process.
Lead the way in thought-leadership. Today's legal professionals want to be seen as thought leaders. Ditto for the law firms they represent. That's the perfect combination in the digital world. Look around your firm the next time you have a content drought. Chances are the well isn't as dry as you might have thought. Use blogs, paid placements of attorney-authored articles, even ratings and rankings data to elevate your firm's profile among clients and prospects in key industry sectors.
The good news is that even if you've yet to make a significant commitment to digital advertising, it's not too late to take a deeper plunge. By expanding your digital horizons, you'll be at the cutting edge of technology enhancements that continually offer new channels, targeting opportunities and performance measurement tools.