Prioritizing Purpose Within Your Firm
How Professional Services Firms Are Embracing Values Based Branding
Posted on January 5, 2023 in Legal Marketing Strategy, Website Development, & Branding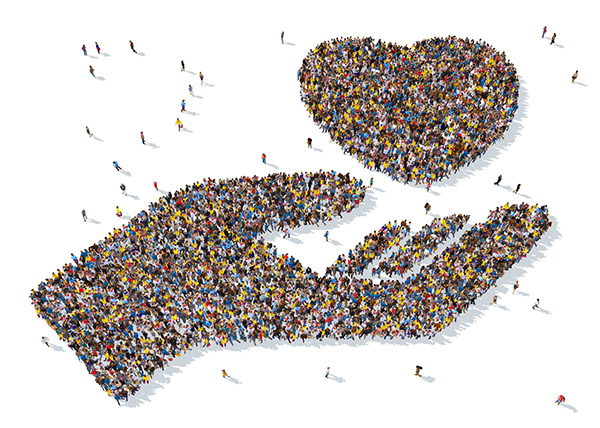 In industries where service offerings often fail to serve as an effective differentiator between competitors, one approach to separate your firm more effectively from the competition is to spotlight your firm's values, ethics, vision and culture as primary selling points of working with or working for your firm. Frequently, brands focus so much on the products and services they sell that they forget to market the deeper parts of who they are—and oftentimes, that is what your audience truly wants to see. Research has shown that companies who identify and clearly state their values and purpose can see both higher return rates and a more engaged workforce. Consumers want to do business with brands that align with their value sets, and while this trend has been present in other consumer industries for several years, it has significantly expanded into the professional services arena in recent years.
Whether it's through programs committed to diversity, sustainability, community, charitability, employee development or global citizenship, firms should make a point to emphasize their purpose and value systems throughout their marketing touchpoints; otherwise, you may be inadvertently pushing away potential customers and/or driving down employee loyalty if your audience is unable to connect with the firm beyond a transactional level. Be honest, look at your mission statement and carefully assess your business to identify what is it that you value and are working towards – be sincere and make sure that your words match your actions. Here are some approaches we're seeing professional services firms take to promote their values and goodwill beyond a single mission or vision statement:
Microsites and Top-Level Website Sections
Having a single page or subpage on your website that offers a basic, surface-level narrative is no longer sufficient, as it lacks the ability to effectively represent your firm's values, ethics or culture. You want to be upfront, clear and impactful about these attributes; otherwise, they might not come across as important as you want them to be. A firm's website is typically its primary marketing touchpoint and hub for establishing an initial interaction with a prospective client or recruit – if certain content is positioned as an afterthought here, viewers are likely to assume it's also an afterthought within the firm itself. Having a separate, specific, detailed and direct link or microsite will make a more significant impact, better demonstrate the importance of these values within your firm, and serve as a clearer and more obvious engagement point for potential clients to visit and learn more.
One recent example of a firm prioritizing this type of content can be found in Crowell, which recently launched a dedicated microsite that spotlights its people, programs and progress made when it comes to the diversity, equity and inclusion initiatives within the firm. The firm includes specific statistics, recognitions, attorney quotes and stories, awards and more information designed to capture the depth of the firm's commitment to these values that could not be effectively captured in a single sub-page buried within the "About" section of its primary website. They have a clear statement and "Diversity Pledge," as well as testimonials from members of their diversity board. This microsite shows more than just a promise; it shows the audience the importance the firm places on upholding its standards of diversity to the highest degree and offers up evidence of that standard to its external audiences.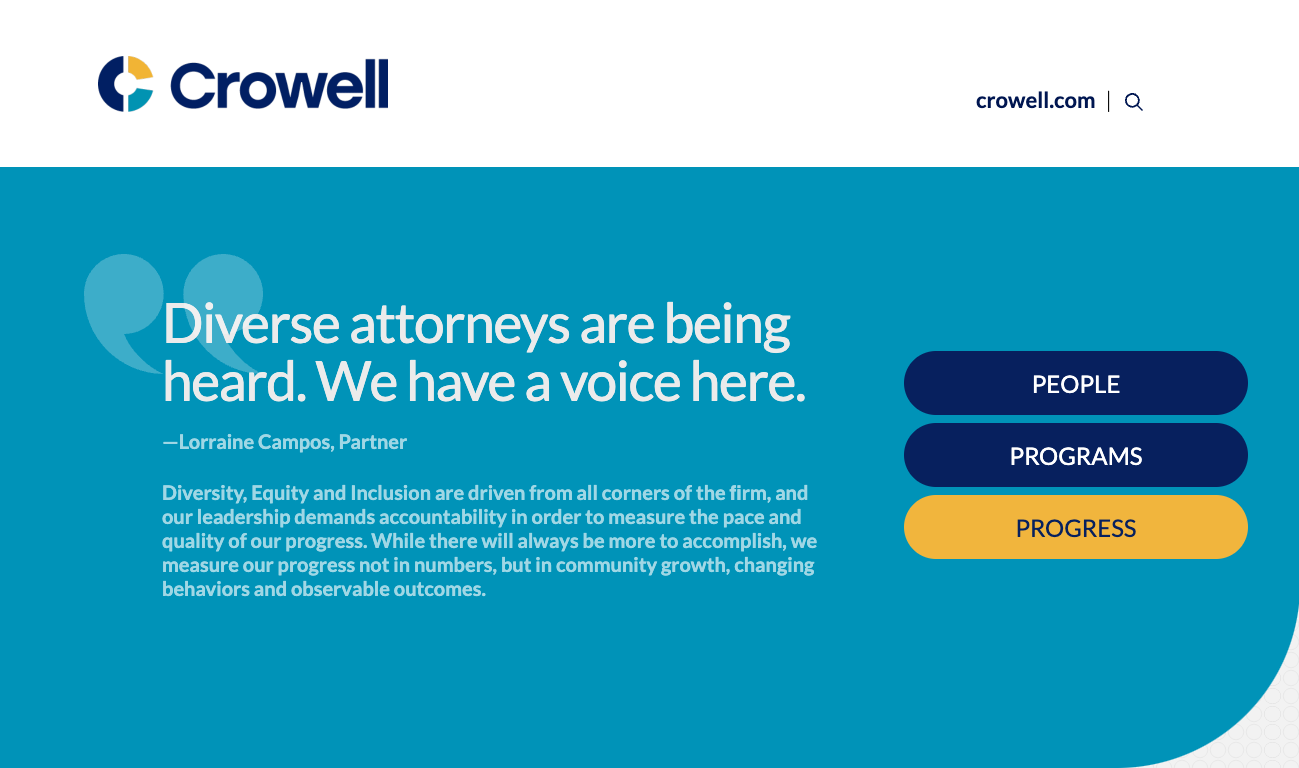 A fully developed and separate microsite requires a substantial investment, and while there are many potential benefits of this approach, it's not the only way for a firm to show high-level commitment to embodying its corporate values. A detailed page with links or sublinks can be just as impactful when thoroughly developed and properly maintained. Kirkland & Ellis upholds and demonstrates their social commitment with a top-level link on their main navigation, as well as through tabs that help the user easily find information on DEI initiatives, charitable giving, pro bono work, sustainability efforts, and the firm's commitment to the mental health and general wellbeing of its employees. The firm includes event highlights, featured stories, quotes and more featured content to establish a well-rounded view of what the firm is doing to live up to its promise of social commitment across these key areas.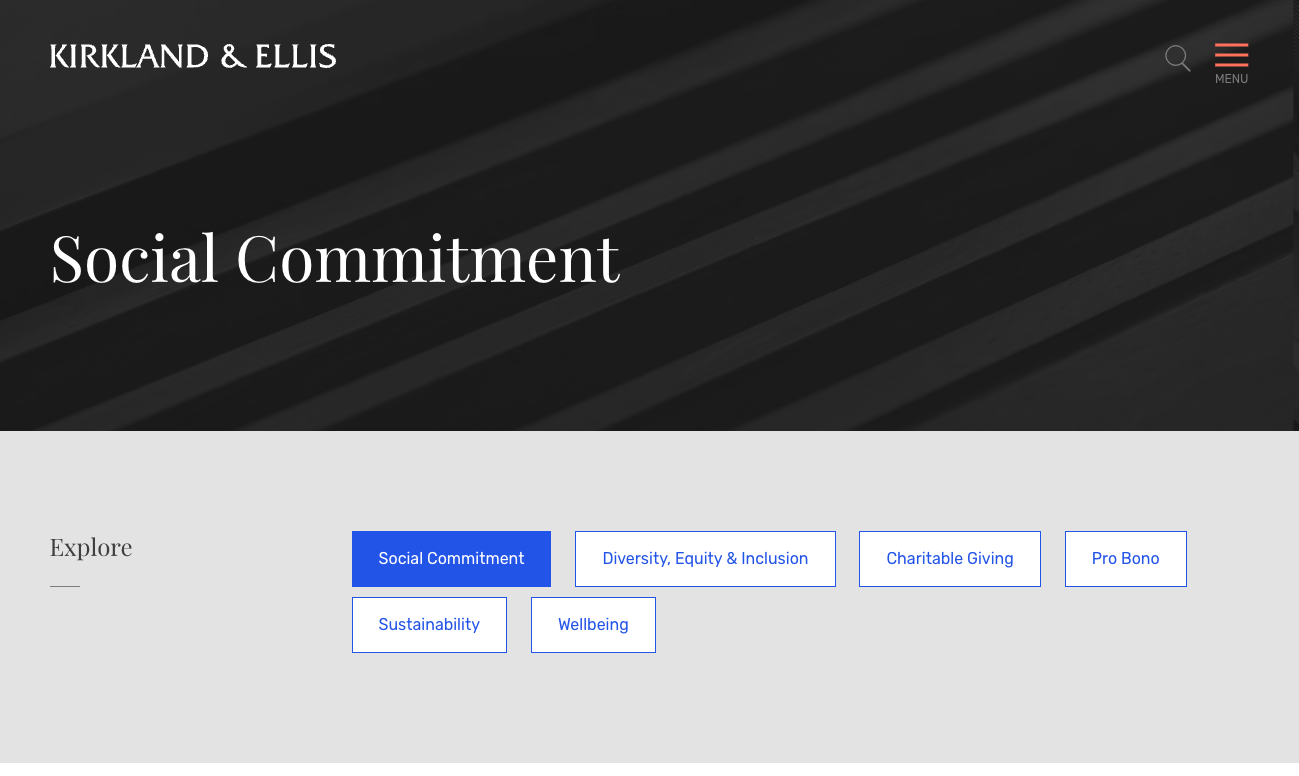 Nonprofit Affiliate Brands
Starting a non-profit foundation creates a public statement of commitment and dedication to the issue at hand. Internally, it encourages people to work together, set aside time and promote the key values related to the non-profit goals. Externally, it creates a reliable and reputable promise to uphold the values the firm wants to promote and the community it wishes to reach.
The Skadden Foundation, a nonprofit of Skadden, aims to provide "two-year Fellowships to recent law graduates to pursue the practice of public interest law on a full-time basis." The law firm's non-profit aims to improve legal services and economic independence for the poor and those in disadvantaged communities. The firm's dedication to equal opportunity and justice has been invested in a separate foundation to ensure these goals are being met and upheld. The initiative creates a door for those outside of the firm's immediate circle and establishes an opportunity for both those looking to be involved and those looking to be supported.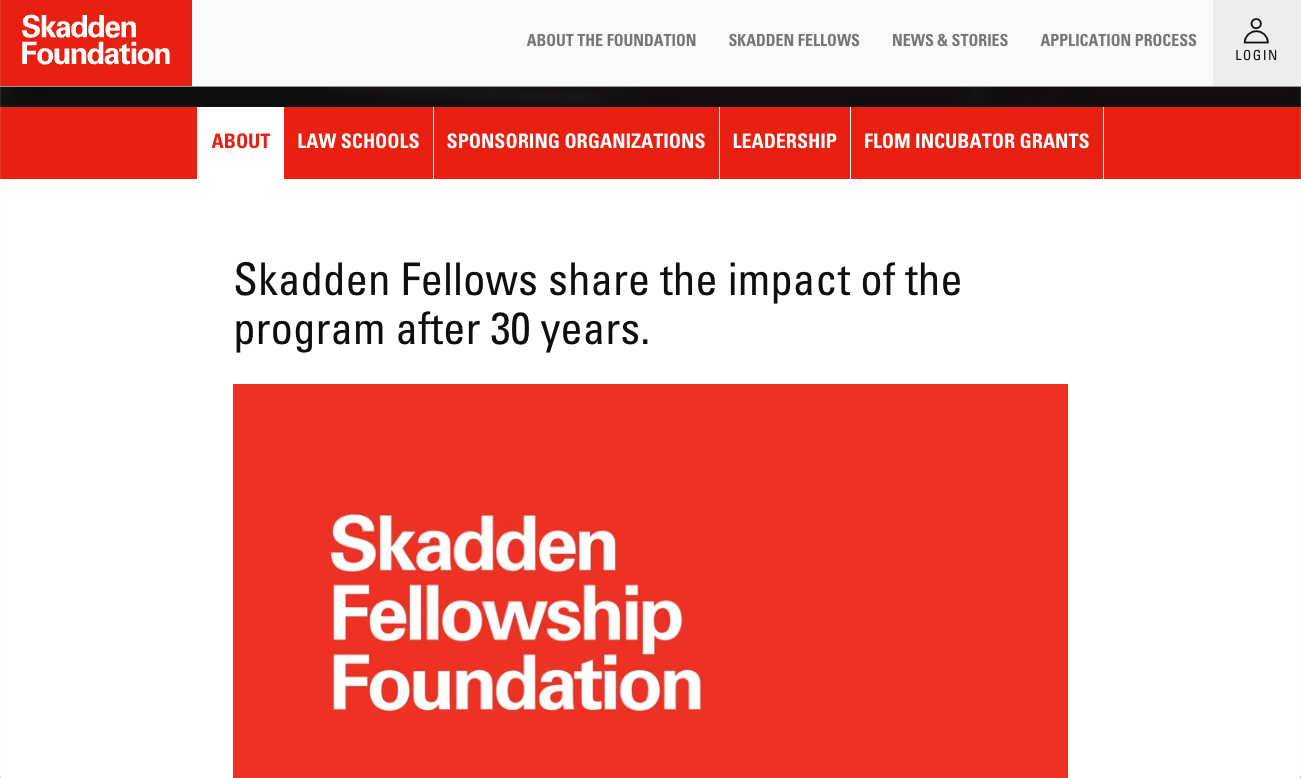 In the broader consulting space, the Deloitte Foundation, a non-profit of Deloitte, helps students and educators create a future of diverse business leaders and promotes innovation in school curriculum. Their mission is to create pathways of excellence for a better workforce tomorrow, by providing scholarships and grants to students going into areas that would feed into their firm's practice areas and sectors, such as STEM and business. By having its own board and initiatives, the firm continually and routinely validates its goals with confidence.
Brochures, Reports and Presentations
Producing and distributing reports are an excellent way for a firm to communicate openly and honestly about its goals, commitments, innovation, change and promises. Showing tangible results through actual articles espousing the firm's core values and commitments allows both internal and external audiences to see compelling and celebratory evidence of the firm's ethics, mission, vision and values. These reports can subsequently be posted to the firm's website, given to shareholders, emphasized to employees, and referenced to potential clients, recruits and other target audiences.
The Baker McKenzie Communication on Progress Report celebrates and reports on the accomplishments and progress made to uphold the firm's commitments to its development goals. The report reflects the firm's commitment to open communication when it comes to providing evidence and stats on core values and firm goals. The report itself includes information on prioritized inclusion plans, sponsorships programs, mentorship programs, global initiatives and testimonials, separating each subject with its own breakdown and detailed section.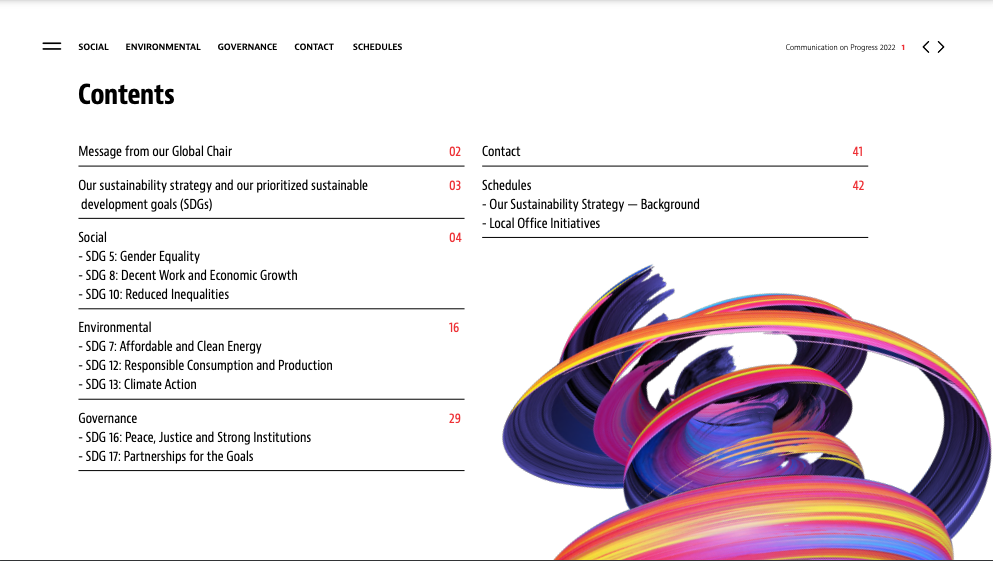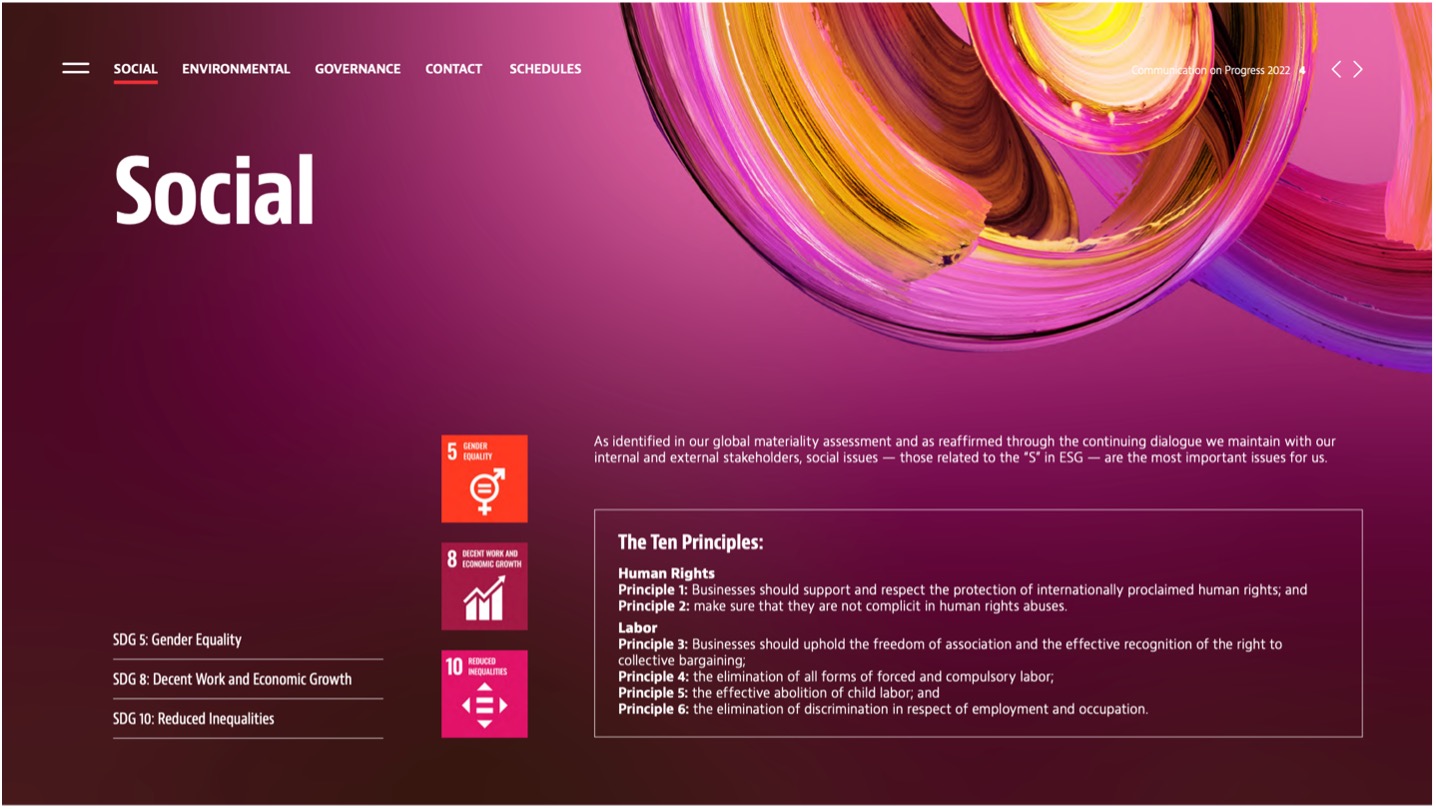 Another example of a well-presented report is The Morrison Foerster Foundation's Annual Report. Using Ceros as its digital presentation platform, it provides a similar feel to a dedicated microsite and allows the reader to have more interaction and engagement with the content than a traditional PDF or printed annual report would allow. With top navigation and divided sections, the user can easily click and search through the presentation for information they are interested in about each topic relating to the firm's mission of providing equal opportunity for all communities. Within these sections, even more information can be explored by including interactive elements such as maps, charts, videos and hover animations.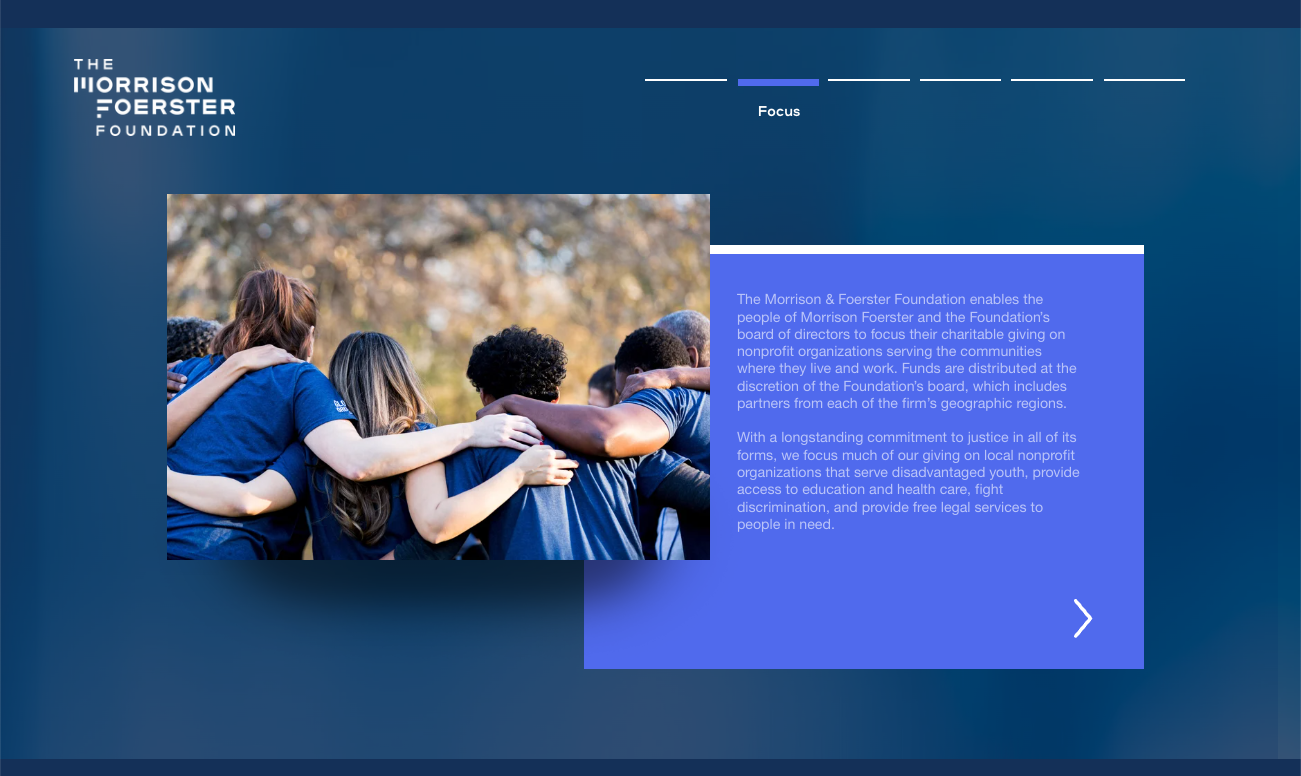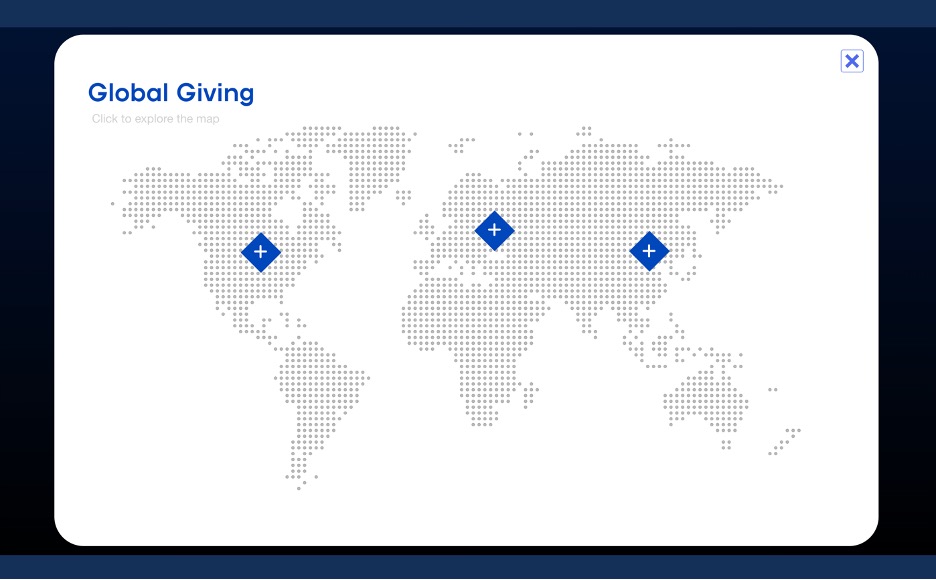 Event Participation
Active and engaged participation in promoting a firm's values creates new traditions and new movements for everyone involved. It gives real-time opportunities for employees, clients and potential audiences to actively engage in learning or awareness events related to the firm's core values. Writing blogs or articles, creating a campaign or specific "day" of dedication or awareness, or hosting a community event will help turn your words and values into visible action.
Hogan Lovells uses its annual Earth Day participation to highlight its own policies and commitment to becoming a greener firm. By highlighting their existing recycling and green transportation policies and creating new opportunities to be more sustainable during Earth Day, they work together with all their offices to reduce waste, increase awareness, replace products with greener and reusable alternatives, and work cooperatively with other non-profits to help sustain natural habitats. Having this annual event at Hogan Lovells creates a sense of tradition when it comes to its core values of connecting earth and firm.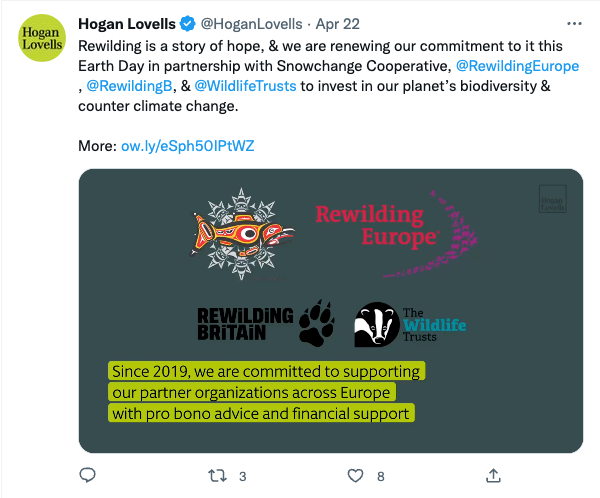 Celebrating and recognizing past, present and future employees is an important value to BCG, which is why they have an annual Worldwide Alumni Day celebration. They celebrate the in-house culture of support and success that they give their employees and staff. With the recognition of past partners, alumni programs and dedicated events, BCG aims to differentiate itself from others by focusing not just on the firm's growth, but on the individual career growth of each employee. Impactful testimonial videos, dedicated publications and annual real-life participation highlights the firm's outstanding accomplishments by investing in their employees' future.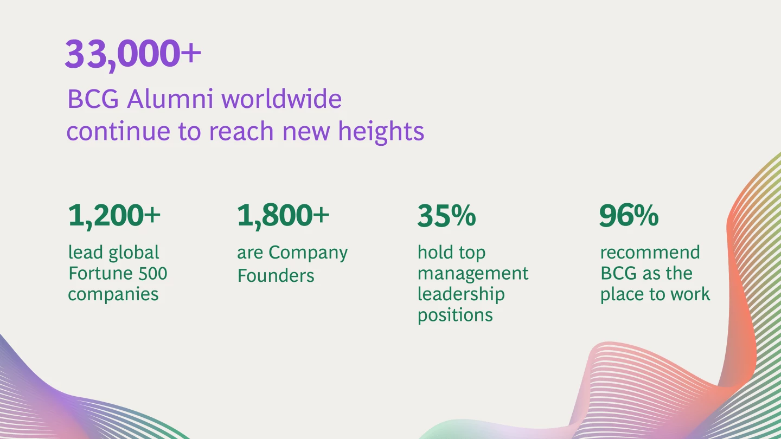 Highlighting your firm's corporate values is essential when it comes to differentiating yourself from the competition and establishing a reputation as a caring and socially committed firm in the eyes of your intended audiences. Prospective clients are looking for this type of information much earlier in their decision making process, so it's becoming more critical to promote this type of information in a way that's easy to find and effective in showcasing the firm's commitment to these ideals. Having surface-level marketing touchpoints when it comes to your values may not resonate with audiences and could even push some away if they see your values as an afterthought or a basic statement rather than an impressive, upheld, marketable commitment. Whether it is using microsites, nonprofits, reports or events, using these types of tools will help you make a strong and reliable statement of your mission and values beyond just business goals. Giving more prominence to marketing these values in your firm's outreach efforts can help put your firm ahead of the competition, establish you as an example for the industry, promote involvement in your community, and make a bold impactful statement towards your employees, clients and target audiences that builds trust and confidence.
Do you need to update your corporate values website content, create a new microsite, develop an annual report or other promotional pieces, or brand your affiliated non-profit? Contact Herrmann's Chief Business Development Officer John Albert today at john@herrmann.com to see how Herrmann can help.