Spreading Good News
Small Business Success Stories in the COVID-19 Era: Historic Annapolis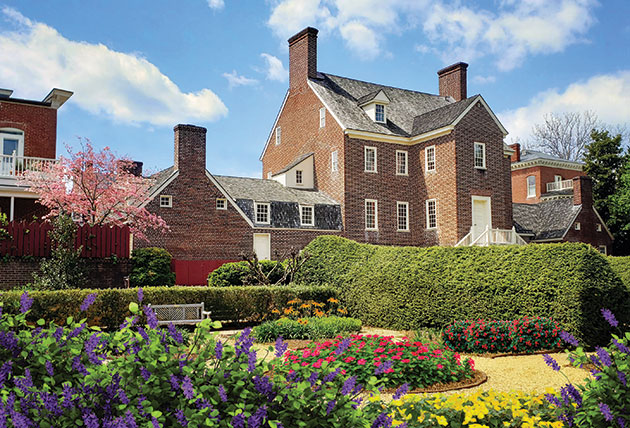 Like many organizations and businesses in the travel and tourism, entertainment and hospitality spaces, Historic Annapolis, a longtime Herrmann client, was forced to close the doors to its properties, including the magnificent William Paca House and Garden, in mid-March as a result of the COVID-19 pandemic.
The HA staff went into proactive mode, creating a strategic plan to navigate the crisis. The overarching goal of the plan was to keep HA relevant during the "stay at home" period and be top-of-mind when it was allowed to reopen. While some major events and activities, had to be rescheduled, thinking creatively to adapt to "the new normal" helped reimagine ways that others could continue.
Annual HA Plant Sale Goes Virtual
One example of a critical, time-sensitive event was the popular Plant Sale, an Annapolis tradition for more than 40 years. Typically a May gathering that attracts hundreds to the Paca Garden, the sale features a wide variety of annuals, culinary plants and vines cultivated by HA volunteers. Pivoting quickly, HA decided to hold this year's Plant Sale online.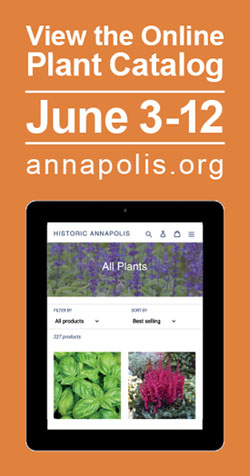 Drawing a parallel to the Victory Gardens that emerged during World War I across the U.S. and Europe, HA's Plant Sale provides residents with a way to bring colorful history and healthy edibles to their backyard gardens in the wake of the COVID-19 pandemic.
An online cataglog of available plants - ranging from flowering annuals to very special tomato species to peanuts - can be viewed beginning June 3. A link to the catalog will be featured on the homepage of HA's website. Online pre-orders also begin on June 3. Even picking up orders this years is easier than ever with pre-arranged appointment times and curbside delivery directly to one's car. The sale continues through June 12.
As all of us look for ways to stay safe, healthy and happy during the crisis, we hope you join us in saluting HA for its creativity and flexibility in keeping this popular tradition alive. Here's to seeing COVID-19 Victory Gardens in neighborhoods all over the area this summer!
If your business or organization is looking for ways to reach your audiences online and streamline your virtual business model, now's the time to contact Herrmann Advertising's Chief Business Development Officer John Albert at john@herrmann.com or 410.267.6522, ext. 252.